Navigator

| | |
| --- | --- |
| | Home |
| | Collection |
| | Swap |
| | Play Games |
| | Contact |
| | Guestbook |
| | Site Info |
| | In Dutch |
Welcome to the nostalgic history of home and game computers

ROBOTRON Z1013 - computing in the GDR with blood, sweat and tears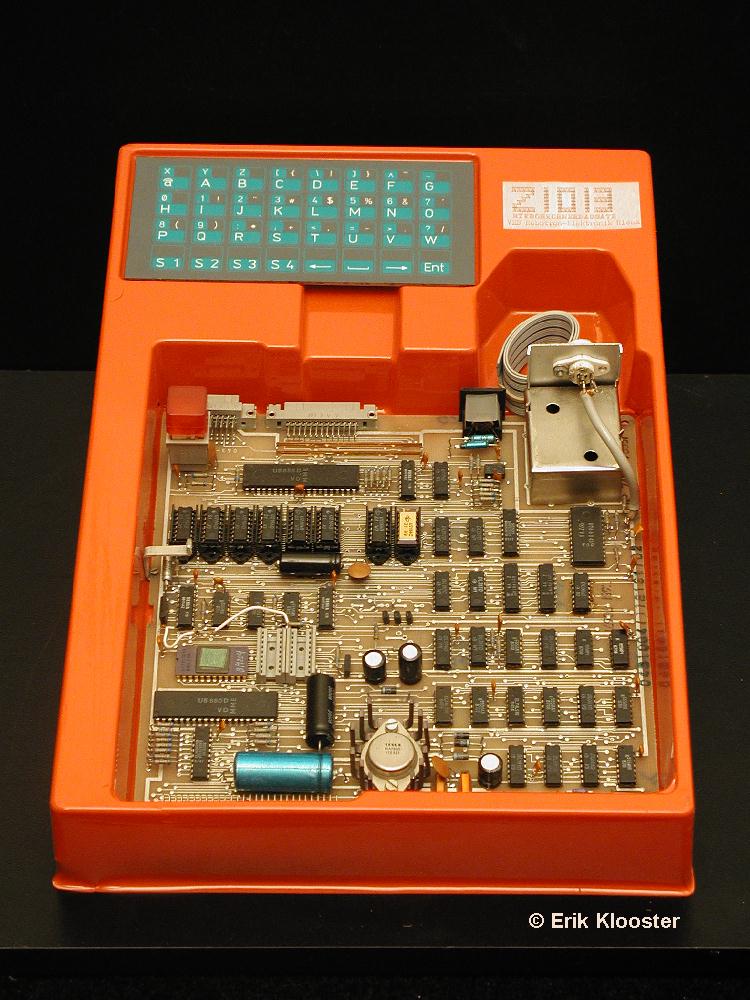 Robotron was a famous computer brand in the former communist countries in Eastern Europe. The company in the German Democratic Republic (GDR) not only manufactured computers for the GDR, but also for other countries in the Soviet bloc. Like often in the GDR the consumer didn't come at the first place. Although it was the intention that Robotron should manufacture computers for consumers too, the companies ('Volkseigene Betriebe') were considered far more important, so that hardly any computer was available for the consumer market.

Self-built kit
An exception at this rule was the Robotron Z1013, which appeared in 1984, five years before the fall of the Berlin Wall. This didn't necessarily mean that the consumer was number one now; the first models of the Z1013 were simply not suitable for use in companies. One of the reasons the Z1013 was only suitable for use at home was that the computer was delivered as a construction kit. The buyer only got a circuit board and a 'keyboard', a clumsy piece of plastic with keys ranged not in the sequence of a typewriter, but just in ABC-order.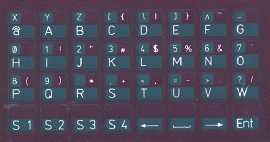 Bad chips
Another problem was that Robotron manufactured the first model (Z1013.01) with a certain amount of chips rejected for industrial use, because of the chronic shortage of quality chips. But because Robotron reduced the frequency of the CPU, the computers functioned in spite of these shortages. In the beginning, one had to wait about a year after ordering for this Robotron with bad chips, and then one had to pick up the computer himself.
Many shapes
But it is very important not to forget that in spite of its strange looks, the Robotron Z1013 was comparable with home computers in the capitalist West. It contained a connection for a tape recorder, it had a TV-modulator and a bus connection for extensions. There was a tiny Basic-version (2.7 KB), but one had to enter it letter by letter from a hexadecimal list in the manual or (better) to load it into the computer with the tape that was sometimes delivered.
New keyboards
Many owners replaced the plastic keyboard with more solid, self constructed keyboards and they often built a case around their Z1013. That's why this Robotron computer appeared in many shapes. It played an important role in the developing computer scene in the GDR.

Capitalistic computers
After the fall of the Berlin Wall the Z1013 quickly lost its popularity. The 'Mikrorechnerbausatz' Z1013 lost the competition with the suddenly easily available computers from the West. In GDR times it had sometimes been possible to get a 'capitalistic' home computer, for instance through people who had got them from relatives in West-Germany. But the prices were draconic: in a newspaper ad in 1989 the asking price for an Atari 130 XE (okay, with peripherals) was 14,900 GDR-mark.
Specifications of the Robotron Z1013
| | |
| --- | --- |
| Manufacturer | VEB Robotron, Riesa, GDR |
| Period | 1984 - 1990 |
| CPU | U880 (Z80-clone) |
| Frequency | 1 MHz, after adaptation with some luck 2 MHz |
| ROM | 2 KB |
| RAM | 16 KB, expandable to 64 KB |
| Text mode | 32 x 32 ('semi graphical': 250 characters, among which chess-men) |
| Colour | None |
| Sound | None |
| Power supply | 10 - 12 V AC / 1 A |
| I/O | TV, cassette, system bus, PIO |
| Versions | Several versions were manufactured, from the Z1013.01 (1 MHz, 16 KB RAM) till the Z1013.16 (2 MHz, 64 KB RAM, improved keyboard). The late versions were again mainly meant for use in companies |
| Price | Approx. 1000 GDR-mark in 1984, and 590 GDR-mark in 1989 |
Tell a Friend
News

Play games online on this site, and enter your name and high score. No need to download, play Pac-Man, Space Invaders, Asteroids and Snake simply on the screen.

Gameshop - Atari, NES, SNES and SEGA games for sale

View results from last poll: how many games you have? (3127 votes)